Pink Parrot Furniture Store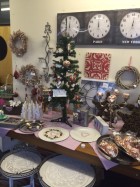 Pink Parrot Currently have a furniture and home decor store at our Alfreton Warehouse. We have all manner of furniture and accessories from a table and chairs to a soap dish!!
We have some fantastic bargains, every item has 50% off the marked price.
Visit us soon…we are open 10.00am to 4.oopm.